Putting together a Toronto wedding is tough, especially when you have no idea where to look for venues, outfits and vendors.
Well, lucky for you, we've put together this Toronto wedding guide to
help you coordinate and execute the event of your dreams. We've broken
down where you need to go in the city's biggest neighbourhoods to make
your life just a little bit easier.
This is how to plan a Toronto wedding by neighbourhood.
THE EAST END TORONTO WEDDING GUIDE
The east side
may be known more for its dog-friendly citizens and beaches than
slinging wedding goods, but you can actually plan the bulk of your
Toronto wedding without leaving its streets. It's home to one of the
city's best vegan bakeries,
amazing flower shops and some stellar places to take wedding/engagement
photos, so you can check some of the most important details off your
list - no streetcar ride required.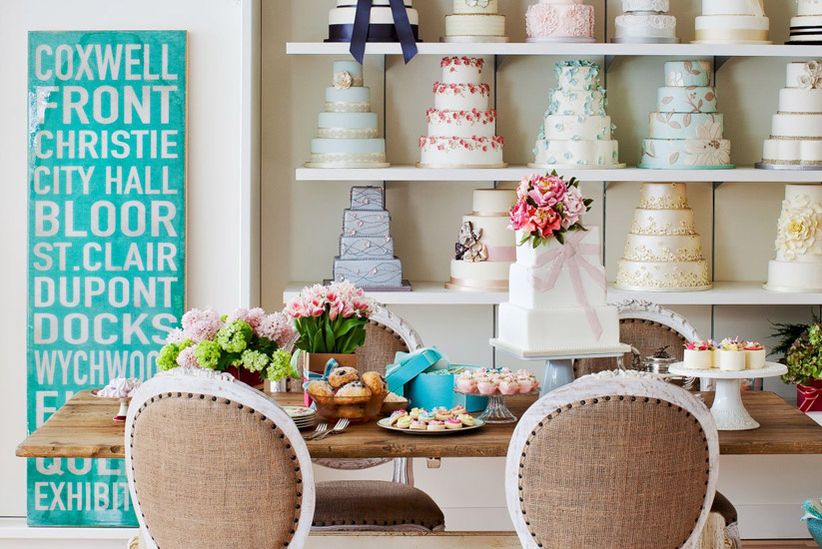 THE WEST END TORONTO WEDDING GUIDE
Some would say
that the west is best for wedding planning - and they wouldn't be
wrong! Liberty Village, Little Italy, Ossington and beyond have some
pretty stellar stationers, venues, bakers and dress stores. We suggest
branching out and visiting a few neighbourhoods to make the most of what
the area has to offer.